[box_title font_size="24″ font_alignment="left" border="bottom-little-line"]TOEFL QUESTIONS IN NIGERIA[/box_title]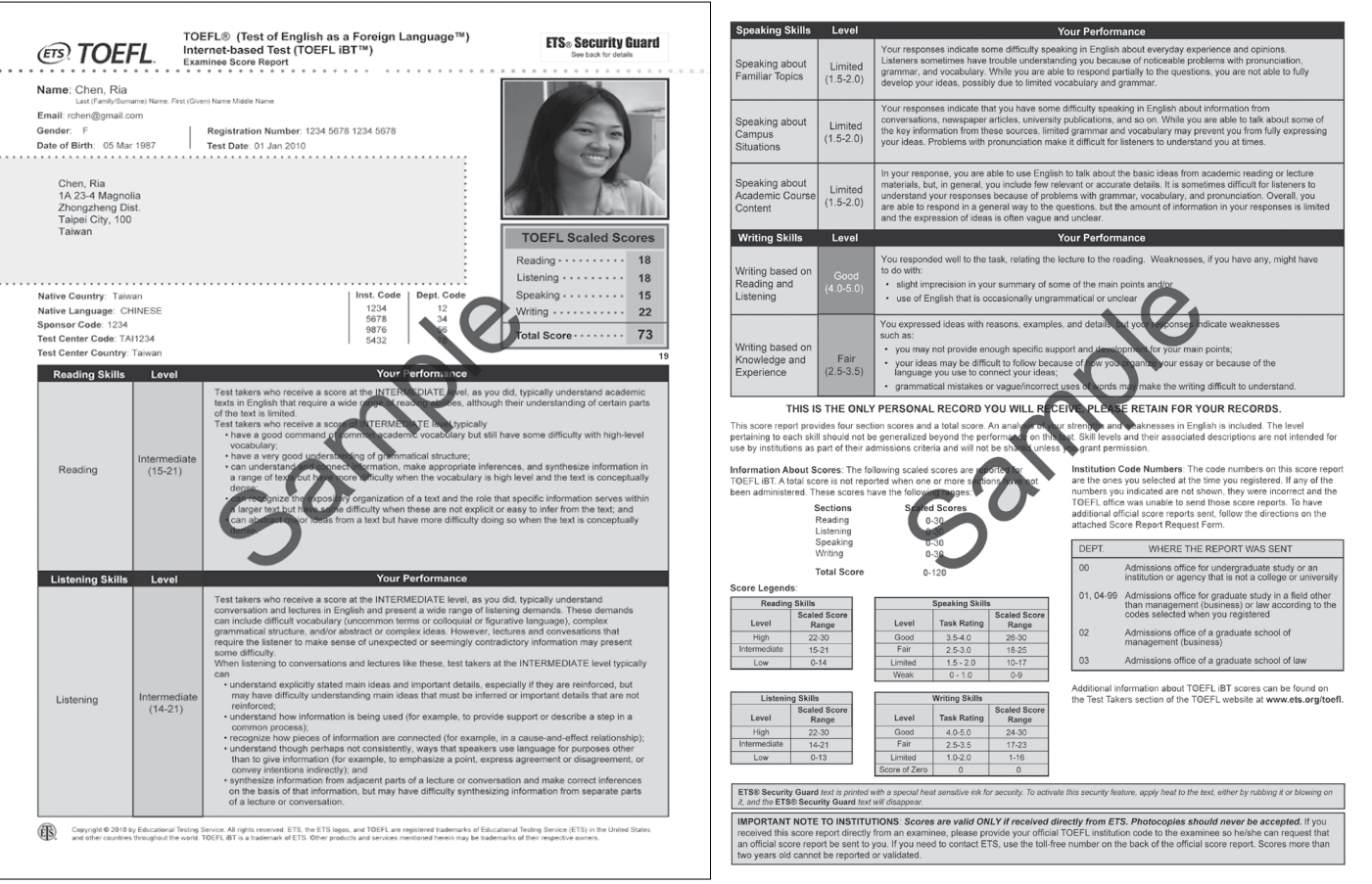 People at times wonder why "Brainiacs" fail the TOEFL Test. Many people have an "A" in English Language on their O Levels, yet, fail the TOEFL Test. The reason behind this is not farfetched. TOEFL is not based on British English. It's based on North American English. Also, TOEFL is not really an examination.
It's a test…like an aptitude test. It tests your learned skills. You must acquire the required skills, if you want to do well on the test.
| | | |
| --- | --- | --- |
| Section | Total Time | Tasks |
| Reading | 60-100 minutes | Read 3-5 passages |
| | | Answer 12 to 14 questions on each passage |
| Listening | 60-90 minutes | Listen to 2-3 conversations |
| | | Answer 5 questions on each conversation |
| | | Listen to 4-6 lectures, 2 of which include student comments |
| | | Answer 6 questions on each lecture |
| Speaking | 20 minutes | Speak based on familiar experience (2 independent tasks) |
| | | Speak based on a reading and/or a listening passage (4 integrated tasks) |
| Writing | 50 minutes | Write an essay based on a reading and a listening passage (1 integrated task) |
| | | Write an essay based on a prompt only (1 independent task) |
The times listed do not include the time needed to read and listen to section directions. The times listed for the Listening and Speaking sections are close approximations. There is a 5-minute break after the Listening section